We recently held a meeting with the 2019 Cohort where they met their mentors, and where we presented them with their cheques. Now we begin on the path of helping them establish their own successful businesses.
Details of the winners are given below. The photos show our indefatigable coordinator and co-founder, Kathy, presenting each winner with a cheque. We believe she's doing this in a style of a musical number, but we can't be sure. We do know that along the journey of mentoring our winners, we have fun – it's not all hard work!
Details of winners from previous years will appear as they are made available to us.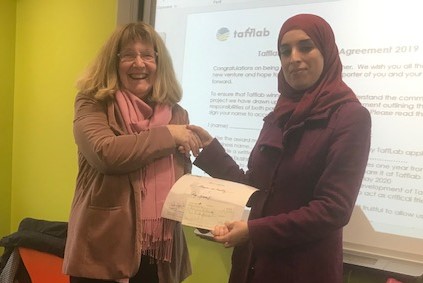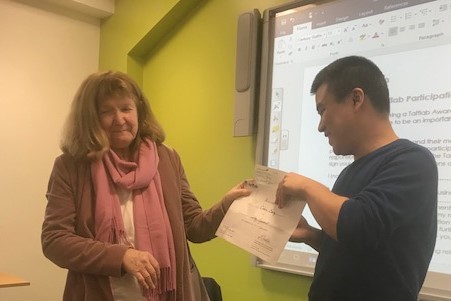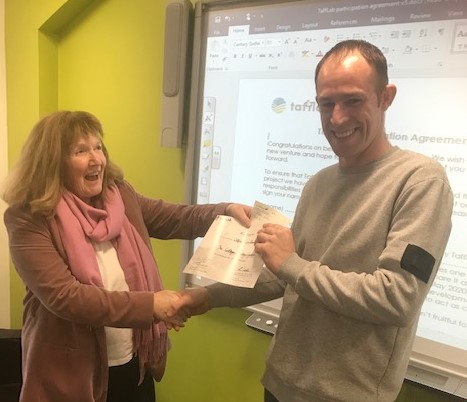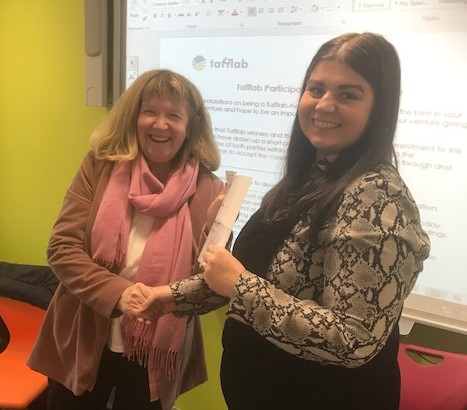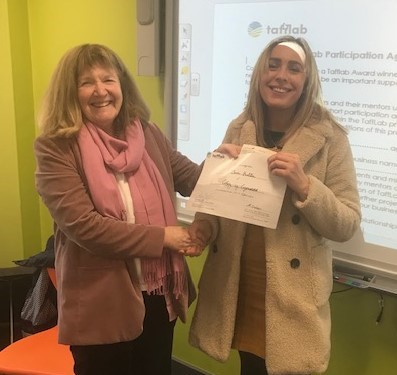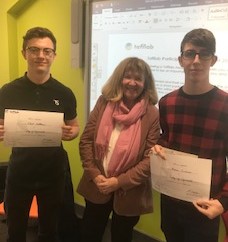 Adam Tantrum & Elliot Williams